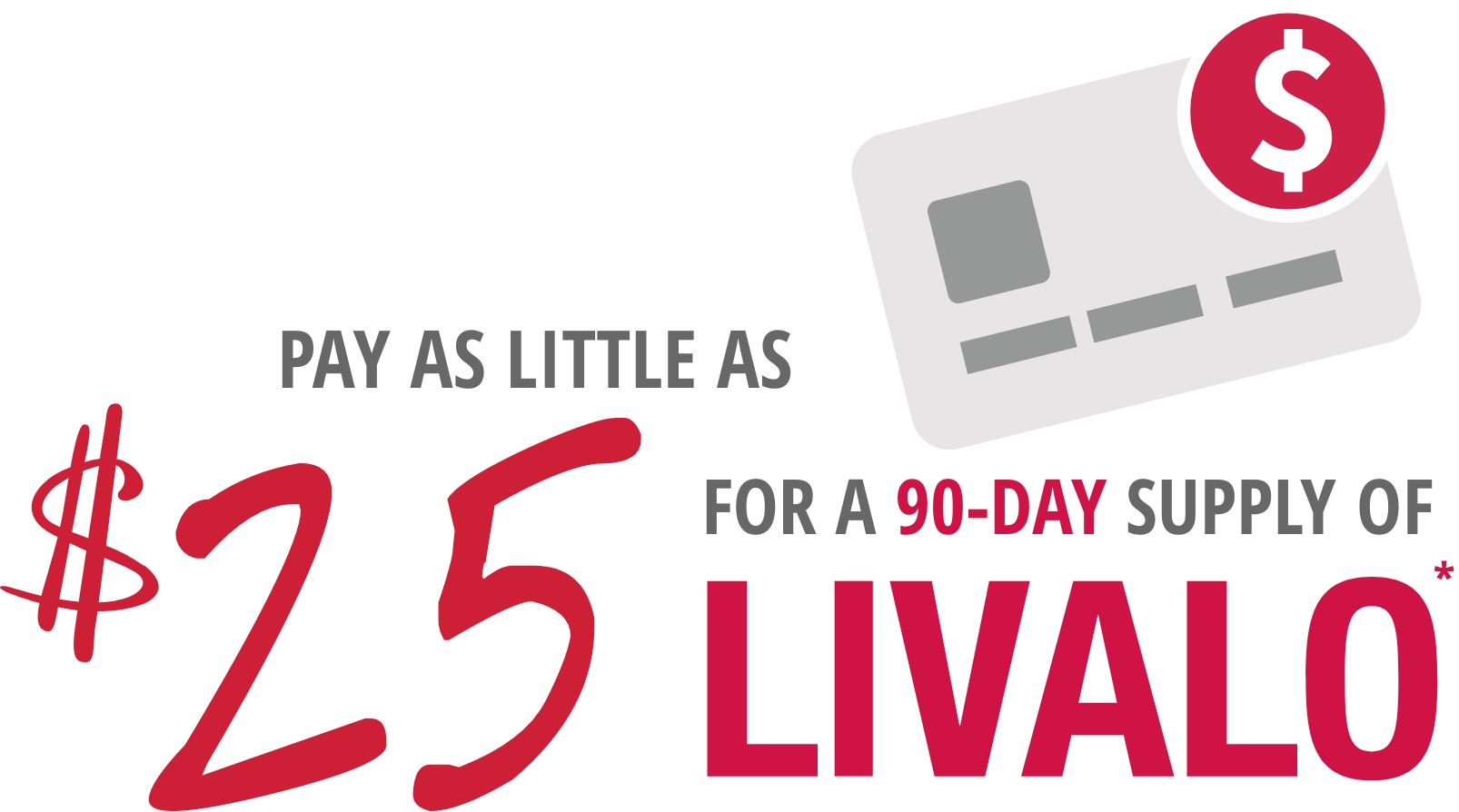 The LIVALO Savings Program saves on out-of-pocket costs that exceed $25 on 90-, 60- and 30-day supplies of LIVALO.
*
There is no expiration date or limit on refills.
Who's eligible
• Patients who use retail and/or mail-order pharmacies
• Patients with commercial or private insurance
• Cash-paying patients without insurance
Patients who meet certain income and insurance requirements may be eligible for the Patient Assistance Program.
*Certain rules and restrictions apply.
See offer details and pharmacist instructions.