There are two ways to save on LIVALO
Exclusively with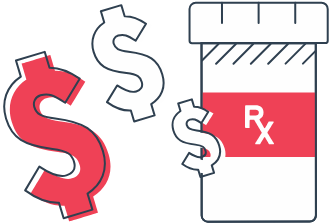 You can elect to get LIVALO through BlinkRx, an online prescription service that will search for your lowest prescription price and deliver free to your door.
Pay as little as $15 (if you are eligible and have commercial insurance)

Get the lowest cash price of $45 per 30-day supply (uninsured or eligible patients whose insurance does not cover LIVALO)

Get a $15 30-day fill while you are awaiting a prior authorization outcome from your commerical insurance provider

BlinkRx can also service customers with Medicare Part D plans that cover and do not cover LIVALO
How it works:
For refills, call BlinkRx at

1-800-930-5727

for a transfer. For new prescriptions, have your doctor send your prescription to BlinkRx U.S.

You'll get a text, view your lowest price, and check out securely online

Your Livalo prescription is delivered free of charge
Call BlinkRx at 1-800-930-5727 for a refill transfer or have your doctor send your prescription to BlinkRx U.S. for a new prescription.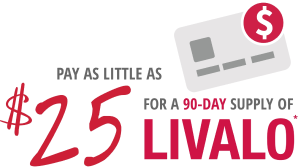 The LIVALO Savings Program saves on out-of-pocket costs that exceed $25 on 90-, 60- and 30-day supplies of LIVALO.* There is no expiration date or limit on refills.
Who's eligible
Patients who use retail and/or mail-order pharmacies

Patients with commercial or private insurance

Cash-paying patients without insurance
*Certain rules and restrictions apply.
See offer details and pharmacist instructions.